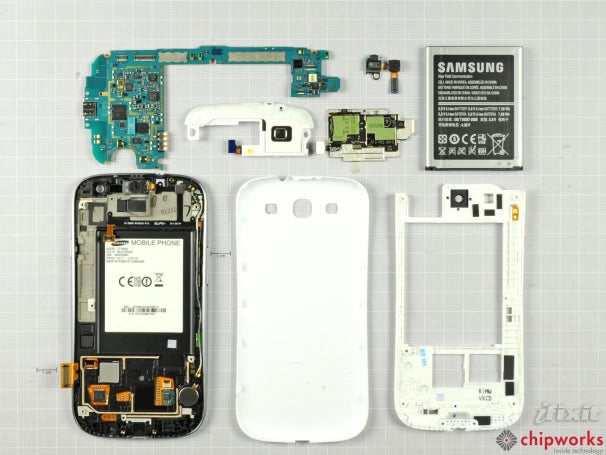 [Credit: iFixit]
PCWorld - We're immensely jealous of our friends over at
iFixit
and Chipworks who got their hands on the
hotly anticipated Samsung Galaxy S III
. Doing what they do best--tearing things apart to show you how to fix them yourself--the two teams give us a look inside Samsung's monstrous new phone. While I'm not going to cover every single thing that iFixit and
Chipworks
found inside of the phone--you can see that for yourself on their
website
--here are some of the highlights.
The Galaxy S III has a 2100mAh battery which, while not as big as the 3300mAh battery in the
Droid RAZR Maxx
, is still bigger than the 1750mAH battery that comes with the Samsung Galaxy Nexus. The battery also contains the phone's NFC chip, and humorously asks that users consult the phone's manual before use.
More