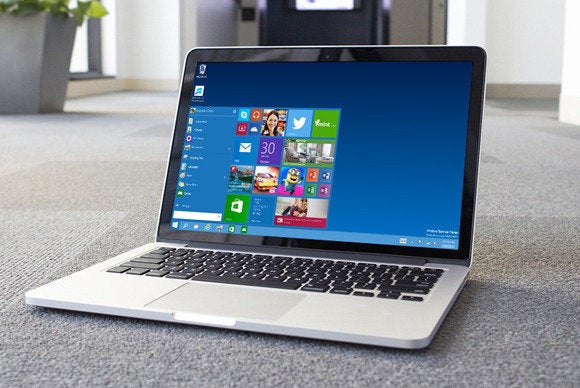 PCWorld - It may seem like mixing oil and water, but as it turns out, installing Windows on your Mac isn't a violation of natural law—your Retina display won't melt or anything!
In fact, doing so is actually a relatively pain-free process. To give the Windows 10 Technical Preview—a very early pre-release version of Windows 10—a whirl, you don't even have to pay for a Windows license or already have Windows on your Mac. The Technical Preview is free to test.
Decisions, decisions
There are two ways to get the Windows 10 Preview on your Mac.
The first is to install Windows on a separate partition of your hard drive using Apple's built-in Boot Camp software. When finished you can boot directly into Windows, essentially transforming your Mac into a full-blown Windows PC. Read More