PCWorld - Rather than fix vulnerabilities with Gadgets and the Sidebar in Windows Vista and Windows 7, Microsoft is advising users to disable the features altogether.
Gadgets and Sidebar allow users to add visual information and small programs to the Windows desktop, including clock faces, music players and RSS feed readers.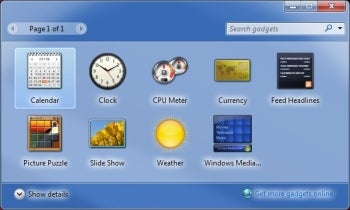 Now, Microsoft has issued
a Fix It solution
to disable Gadgets and the Sidebar. These features, if left enabled, may allow the execution of arbitrary code, and could allow attackers to take complete control of a person's system, Microsoft
warns in a Knowledge Base article
.
As
Computerworld notes
, researchers are getting ready to disclose Gadget vulnerabilities at the
Black Hat conference
this month. Microsoft describes the fix as a temporary workaround, so it's possible that the company will release a proper fix, but Microsoft hasn't said either way.
More